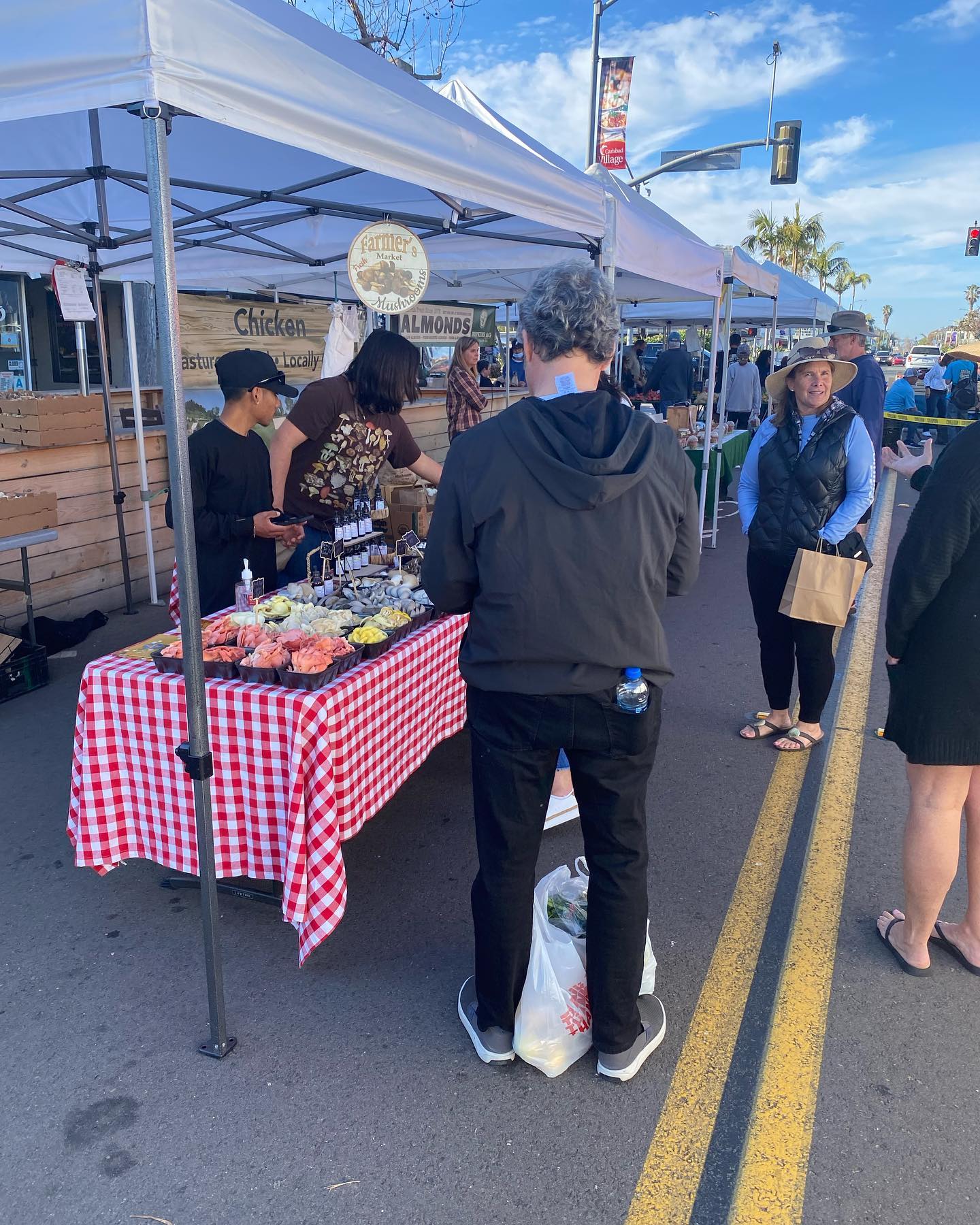 We are open to the public! Our farm hours are Monday - Saturday 7:00 am - 3:00 pm. Please note that we close in observance of certain Holidays.
We are working on offering our product in local markets for your convenience:
TUESDAY

Escondido Certified Farmers Market, Tuesdays (2:30 pm - 6:00 pm)

WEDNESDAY

Carlsbad State Farmers Market, Wednesdays (2:30 pm - 6:00 pm)
SATURDAY

Vegan Food Pop Up, North Park, 2nd Saturday of the month (12:00 pm - 4:00 pm)

Sun Coast Market Co-Op, 3rd Saturday of the month (8:00 am - 2:00 pm)
Fallbrook Main Avenue Certified Farmers & Artisan Market, 4th Saturday of the month (9:00 am - 1:30 pm)

SUNDAY

Rancho Santa Fe Farmers Market, Sundays (9:30 am - 2:00 pm)
OTHER MARKETS
Refer to
Kawano Farms and
JDavis Farms.

Both Kawano Farms and JDavis Farms have been our farm partners for over a decade. They bring our fresh mushrooms Markets all over San Diego, Riverside, Orange and Los Angeles Counties. We thank you for supporting local farmers and small businesses. Mush obliged!