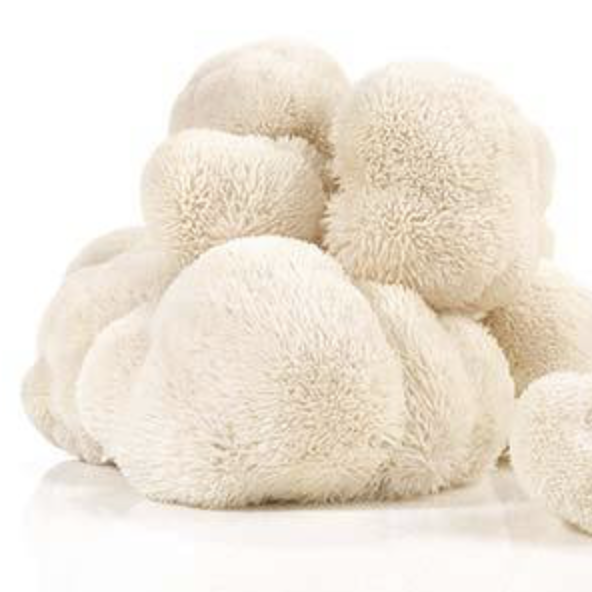 LIONS MANE MUSHROOM
Taste and texture can equate to lobster or crab meat with earthier overtones; tender and juicy. Makes amazing vegan crab cakes.
Nutritional Facts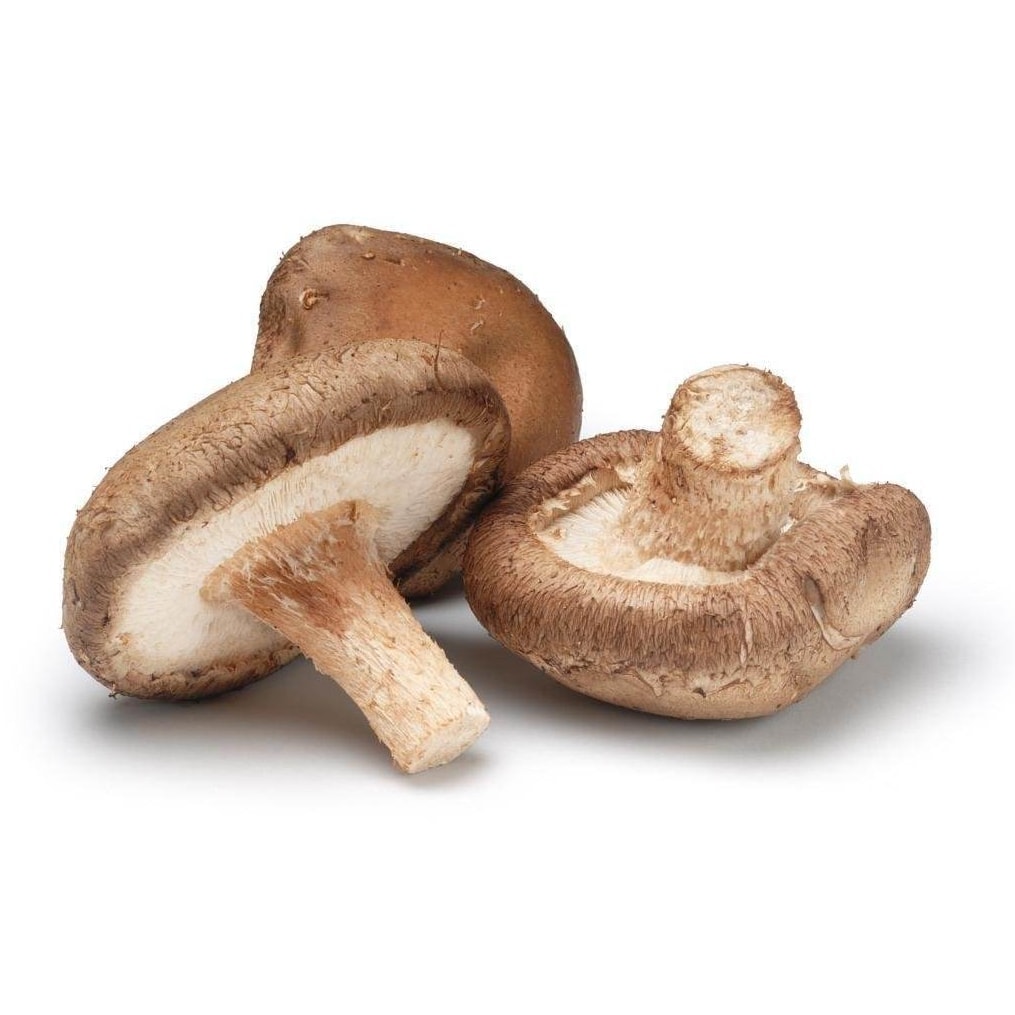 SHIITAKE MUSHROOM
Shiitake has an earthy, smoky meaty flavor. While it can be eaten raw, its flavor is much more pronounced and developed when cooked.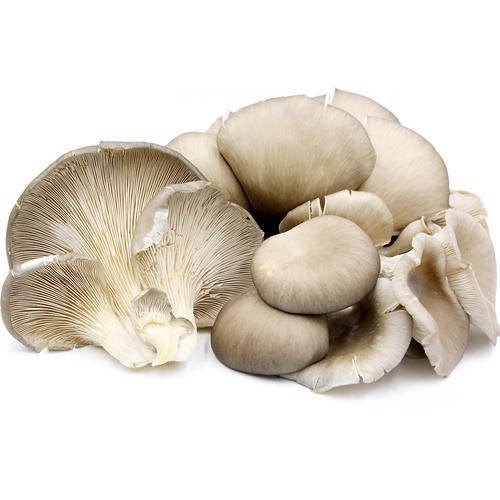 BLUE OYSTER MUSHROOM
Definitely have a savory flavor, like that of meat. Their slightly chewy texture makes them feel a little similar to meat.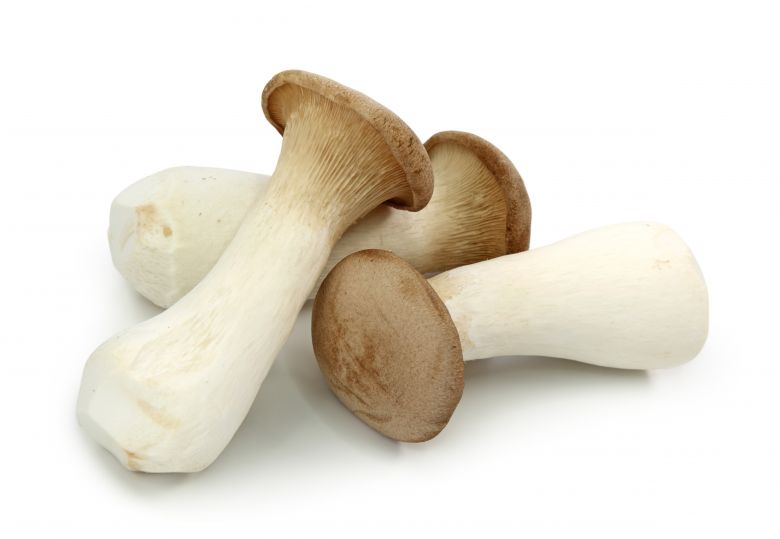 KING TRUMPET MUSHROOM
King Trumpet have a savory umami flavor, crunchy texture and a mild flavor much like abalone.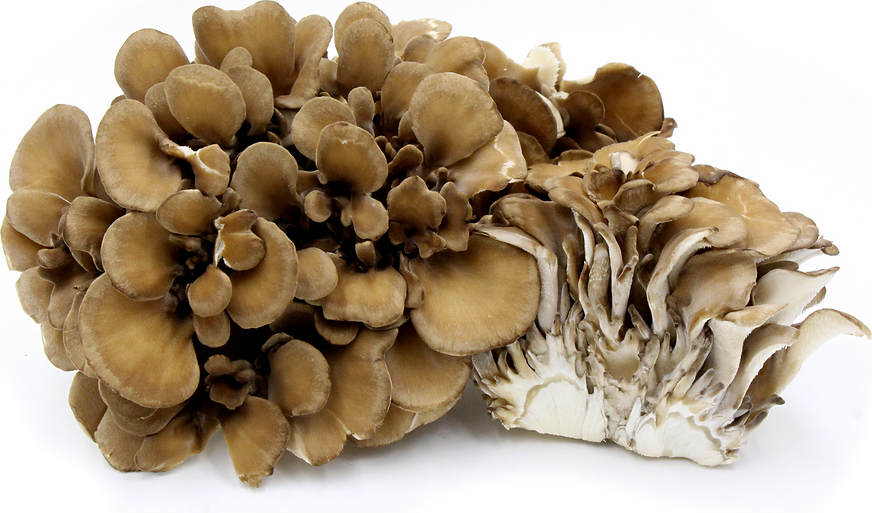 MAITAKE MUSHROOM
Maitake has a rich woodsy flavor. It is earthy, almost peppery. Its flavor is more pronounced when roasted.
Nutritional Facts
BROWN BEECH MUSHROOM
Beech can be brown or white. It is sweet and nutty with a buttery, yet firm texture.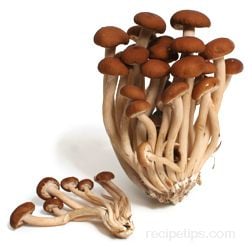 PIOPPINO MUSHROOM
Firm in texture, it has a mild nutty flavor when cooked. It goes great with rice, risotto and meat dishes.
Nutritional Facts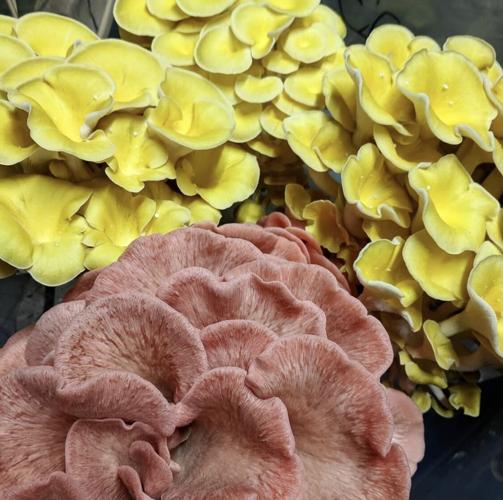 GOLD AND PINK OYSTER MUSHROOM
Pink
when cooked resembles much like bacon or ham.
Golden
when cooked has a nutty crisp flavor.
WE DO ALL THE HARD WORK FOR YOU! Just bring the kit(s) home and watch them grow!
INSTRUCTIONS: Do not remove from the bag. Add 6" slits on each side. Keep away from direct sunlight. Ideal temperatures are 64-68 F degrees. Spritz with distilled water 2-3 times per day.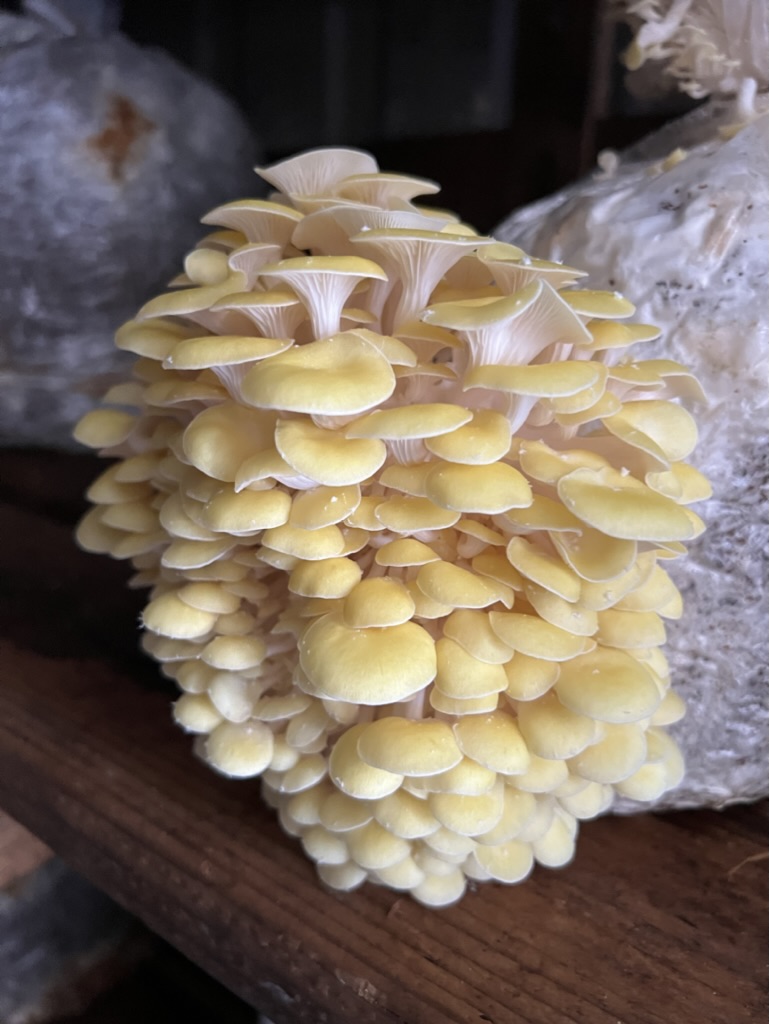 GOLDEN OYSTER MUSHROOM
Crispy but slightly chewy texture. Pleasant nutty flavor, like that of cashews.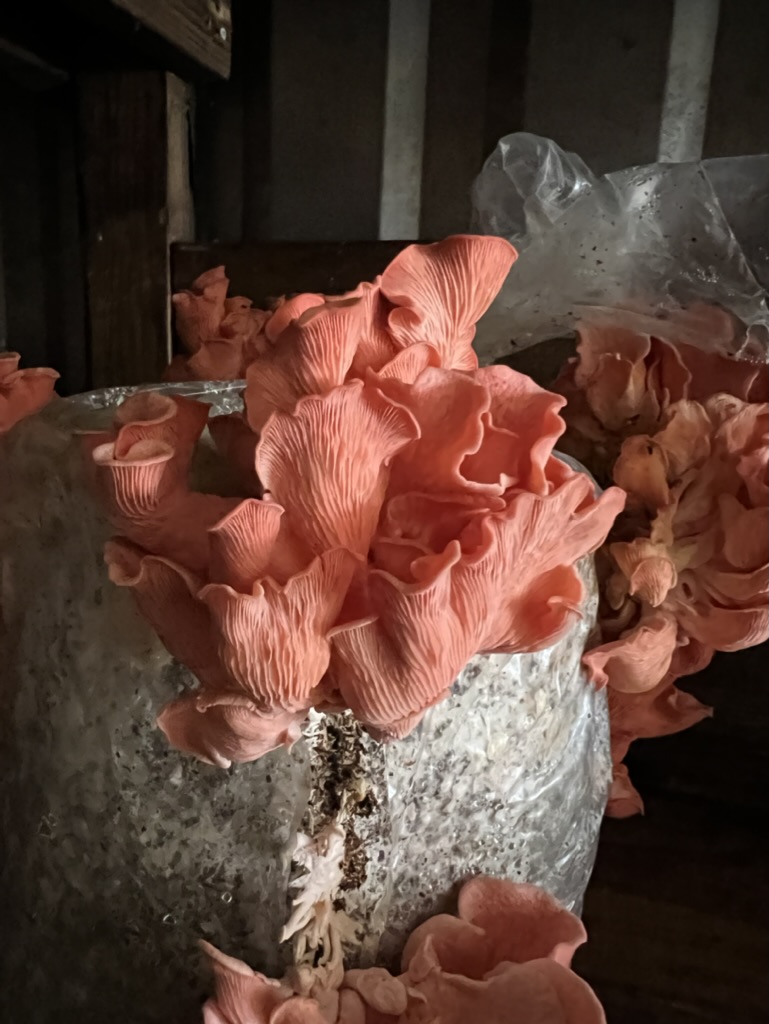 PINK OYSTER MUSHROOM
Deliciously delicate oyster mushroom taste like bacon or ham. Makes for a great meat substitute.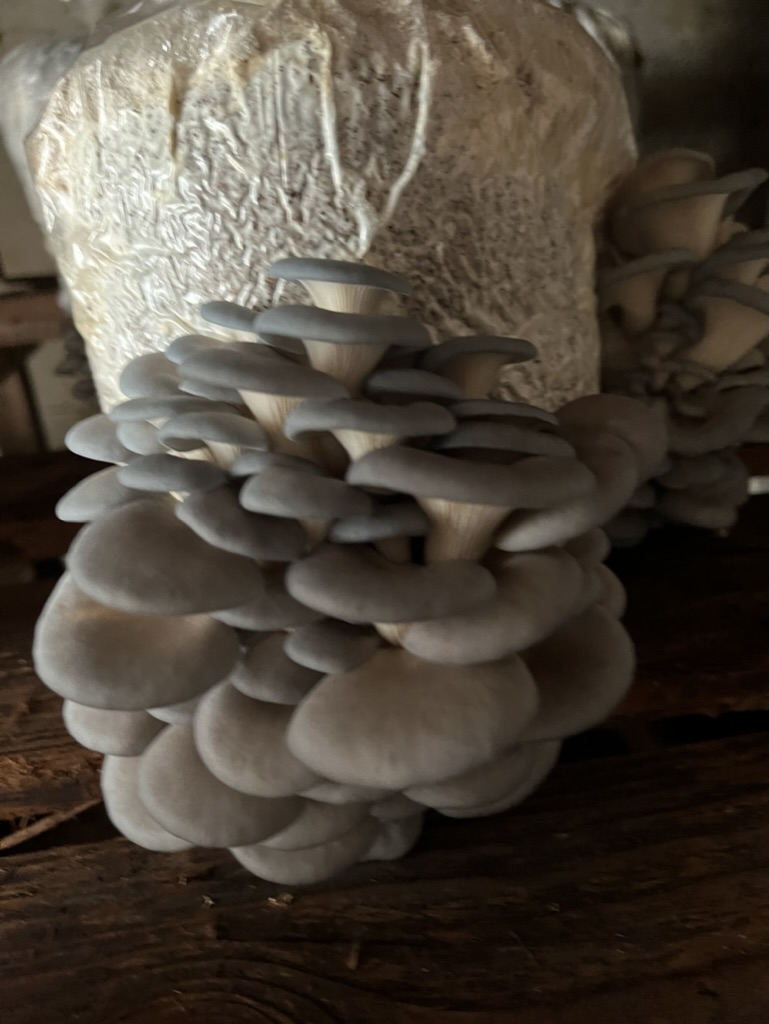 Definitely have a meaty or savory flavor. Slightly chewy texture makes them feel a little like meat.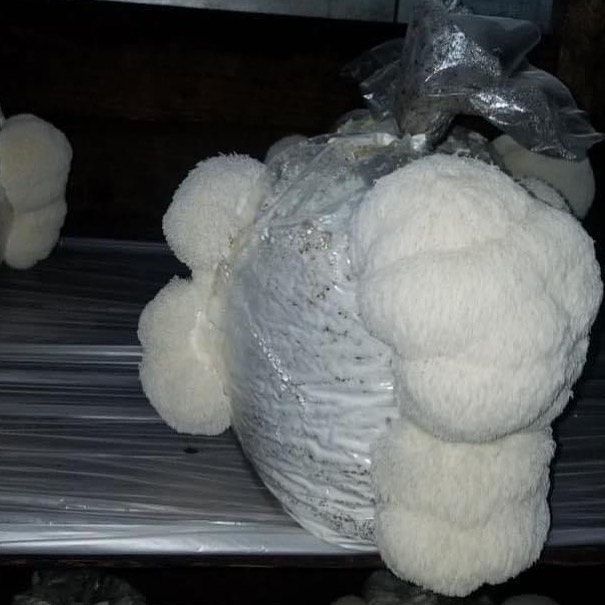 LIONS MANE MUSHROOM
Much like crab or lobster texture and flavor. Juicy when cooked.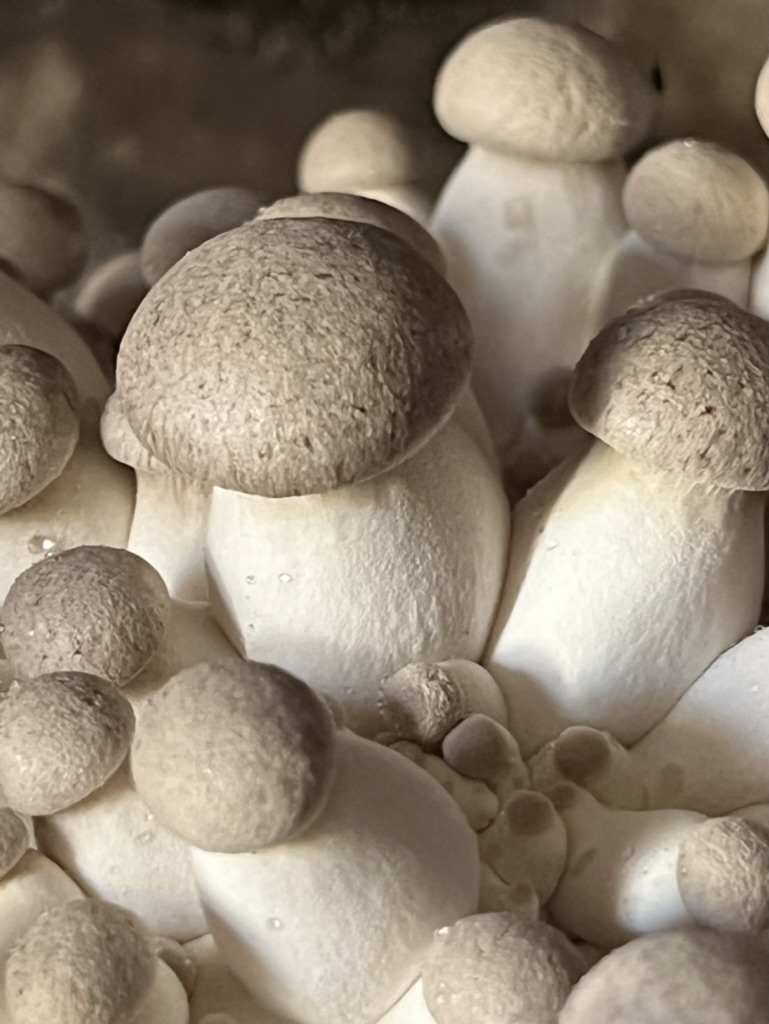 KING TRUMPET MUSHROOM
Its savory and umami flavor is meaty when cooked. Many describe its flavor to that of abalone (scallops).
[Instead of 6" slitz on each side, open bag from the top when pinning begins.]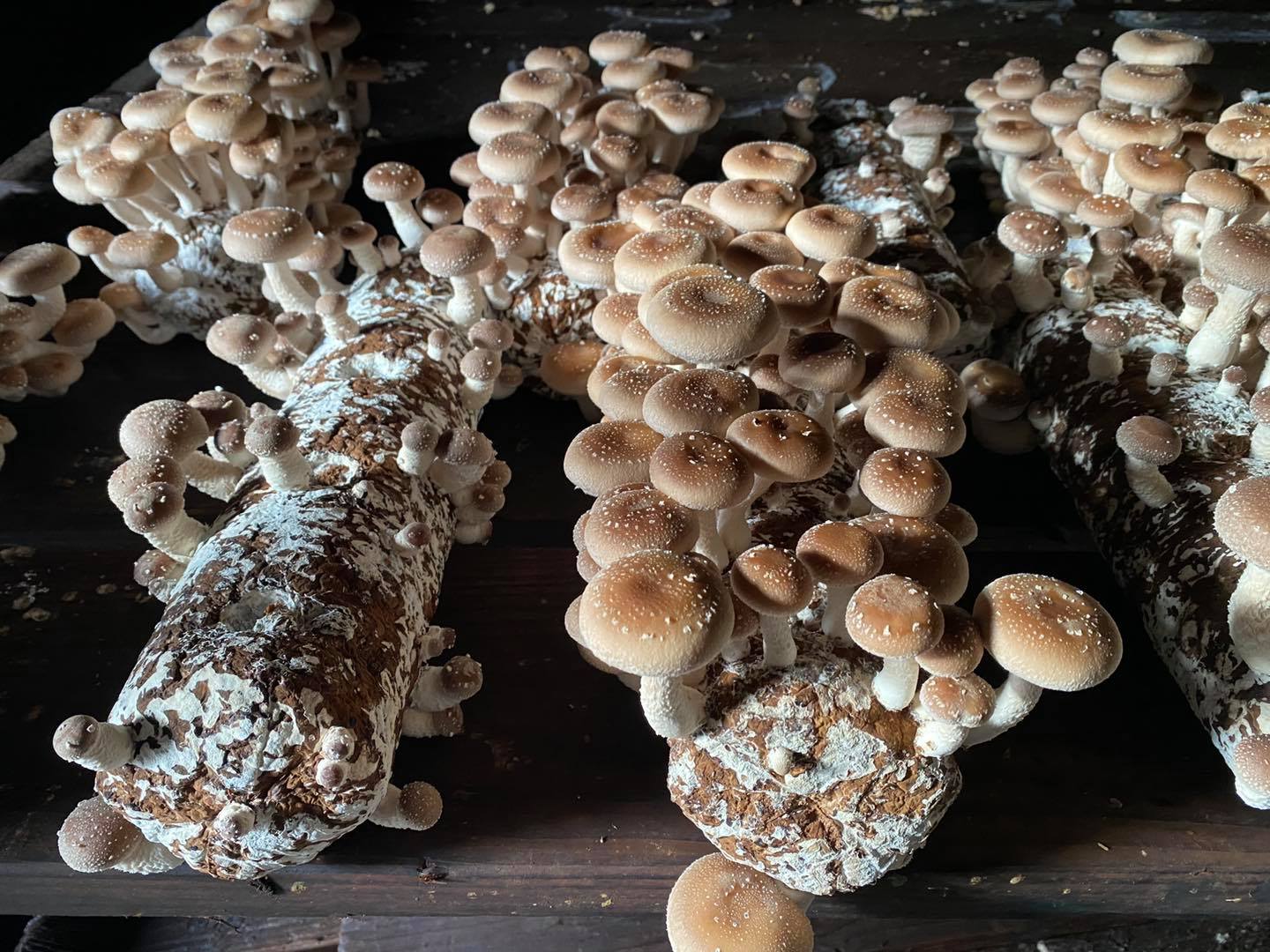 Earthy, smoky flavor and a rich meaty, yet buttery texture when cooked. Shiitake Kits are compressed sawdust and do not come in a bag. Just set it on your kitchen counter and watch it grow!
MUSHROOM TINCTURES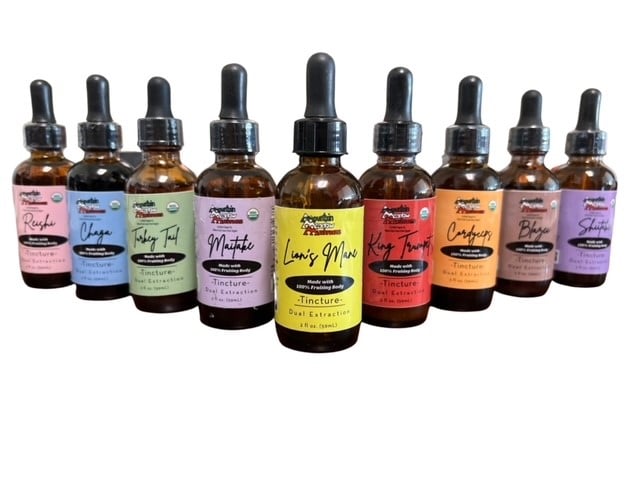 Dual extracted mushroom tinctures are made with 100% fruiting body, all organic ingredients, no fillers or additives. Mushroom tinctures offer a wide range of health benefits and have been used since ancient times. Greek believed eating mushrooms made warriors strong, while in Asian cultures have long considered them a medicinal food for healthy living.
The nutritional profile will depend on the type of mushroom.
FREE COMPOST AVAILABLE DURING OUR OPERATING HOURS
Our spent compost is FREE to the community. Bring your shovel and containers and take as much as you need.

We can load your truck bed or trailer for $30. (Please arrive before 2:30 for this service.)
Large dump trucks can be loaded for $50.
We deliver! Call/email for a quote.
REQUEST QUOTEREQUEST QUOTECompost DeliveryCompost Delivery

Approximate weight: 30-35 lbs. per cubic foot; 810-945 lbs. per cubic yard.
1 Ton = 3.5 cubic yards
Nitrogen = 22.27 lbs/ton
Phosphate = 13.29 lbs/ton
Potash = 24.7 lbs/ton
pH 6.62
More on
Mushroom Compost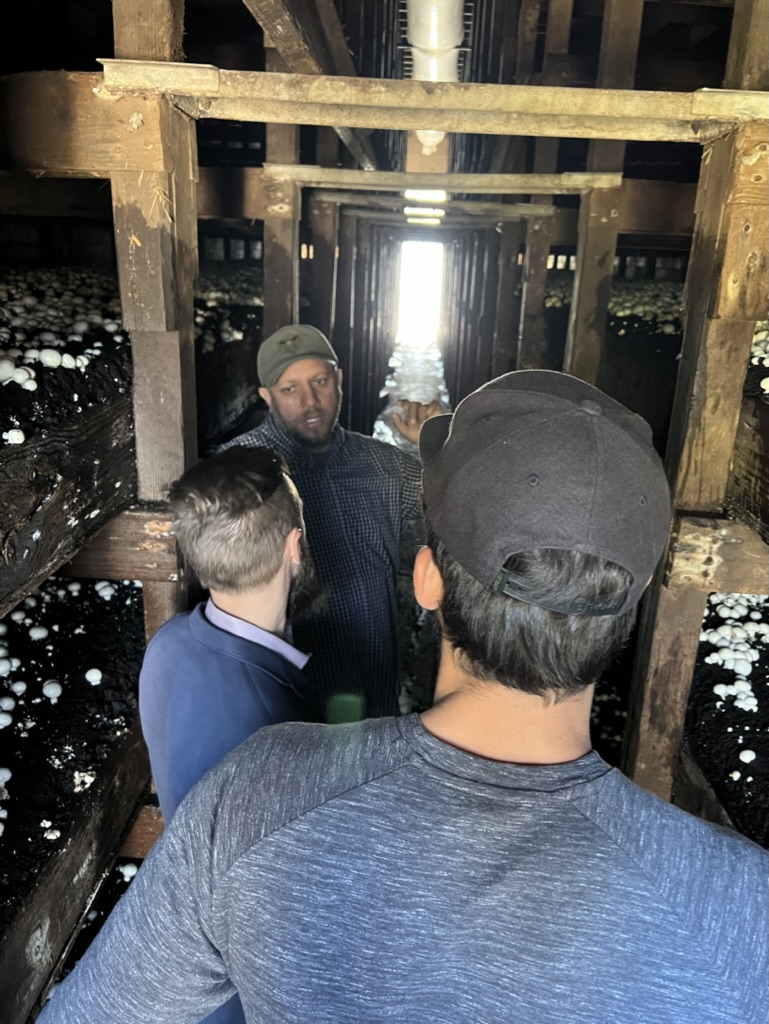 TOURS ARE SCHEDULED ON SATURDAYS AT 9:00 AM.
Available dates in 2023: 11/18, 12/2, 12/9, 12/16
Tours are $30 per person. Leave the tour with your own bag of FRESHLY harvested mushrooms and/or a mushroom tincture.
Experience the life of a mushroom grower by reserving your spot for an exclusive farm tour. Learn from the compost making process to the delivery and come home with freshly harvested mushroom!
"Mushrooms are nature's hidden treasure: always in season and grown year-round." - Mushroom Council
The growing process of the mushroom is fascinating in a controlled environment unlike that of any other produce item. Come see it for yourself!
BOOK NOWBOOK NOWFarm TourFarm Tour